Neutral Buoyancy and Photography
After noticing a rise in the use of underwater cameras, Claudia Perrucchini grew concerned that safety is increasingly being compromised for the perfect shot. Here, she talks to a professional photographer and dive butler Todd about neutral buoyancy and photography.
The last time I dived in Thailand's Similan islands, I was shocked. I dived past magnificent corals teeming with schools of rainbow fish, yet what left me staring in amazement was the sheer amount of divers carrying selfie sticks with a GoPro on the end.  I stopped to watch a group of about 15 divers gathered around a big bommie coral head, each taking selfies whilst standing on the seabed, oblivious to the fragile life beneath them.
Some of the divers moved towards the blue water following a school of inquisitive batfish. As the fish swam towards the surface, to my amazement, so did the camera-toting divers. Their dive computers were beeping in warning that they were in danger of losing control of their buoyancy and heading towards a fast ascent. Luckily, they were not too deep and somehow managed to retake control of their buoyancy. But another time, it might not have ended so well. It was a startling realisation for me, and served as a reminder that safety comes before anything… including those all-important Instagrammable photos.
I was once again reminded that the key to successful and safe diving is to have perfect buoyancy skills. Any diver wanting to use a camera underwater has to develop these skills long before they bring one on a dive with them. Having to hold and operate a camera underwater can make even the most experienced of divers into a clumsy beginner.
In Search of the Perfect Underwater Photograph
I love underwater photographs and videos. I could watch the Blue Planet non-stop, marveling each time at the amazing underwater shots. The macro lenses used can bring to life the tiniest of creatures, and I am always left in awe of how marine life so difficult to spot with the naked eye can be brought into sharp, vivid detail.
At the same time, I am acutely aware of how difficult those images are to get. They take a great deal of commitment and passion on behalf of the camera operator. As we know, wildlife doesn't pose for us. In fact, strobe lights or flashes can disturb marine life, as do we when we get too close in search of the perfect shot. Our drive to capture the beauty of the underwater world sometimes risks damaging it.
A passion for underwater photography is often part of the natural evolution of someone who has dived many times before and feels confident enough to take good shots without impacting the marine life.  They are aware of the need to control their buoyancy and do it naturally, knowing that they need to be extremely aware of their equipment, the way they move, and the way they breathe. Safety comes before the perfect shot.
On a recent superyacht adventure in Fiji, we had the pleasure of being accompanied by the talented underwater photographer and dive butler Todd. Todd has dived in almost every ocean in the world and has developed a career in underwater photography and cinematography. So to help me understand the importance of neutral buoyancy and photography, who better than him?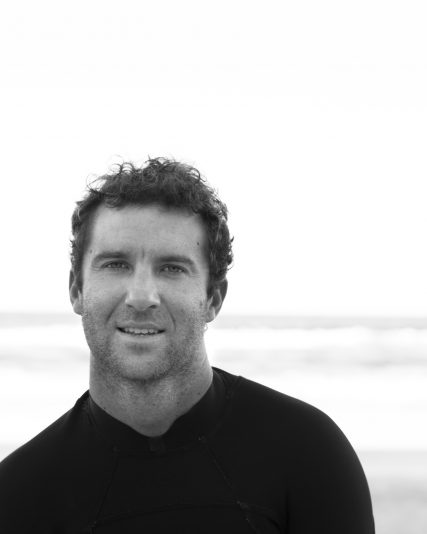 Natural Companions: Neutral Buoyancy and Photography 
"I have been passionate about photography and diving since a young age," Todd told me when I asked when he realised he loved taking underwater pictures. "For me, it was a sort of natural progression, as I had been diving for a while and had taken my dive master and instructor courses." It was during his time working as a dive guide on Australia's remote Lord Howe Island that Todd bought himself his very first camera.
By this time, with his dive master certificate under his belt, Todd knew that his buoyancy was good enough to cope with the extra demands of bringing a camera with him on his dives. "I had been diving for more than five years and I had logged more than 500 dives," he explained. "As a diver, before bringing a camera underwater you need to be comfortable in your surroundings. You need to be comfortable in different circumstances, such as current or surge. But, above all, you need to be calm."
"A camera is a big distraction," Todd says matter-of-factly. "You need to be a good diver before becoming a good underwater photographer. If you are not in control of your buoyancy, distractions are not a good thing." It's the absolute foundation of diving: master neutral buoyancy and practice until it becomes completely natural, a state you barely have to think about. And then add a camera. "Perfect buoyancy is fundamental for taking good images," says Todd, "particularly if you are taking images on a reef or at the bottom of the ocean floor. You need to be perfectly still, you need to concentrate on your breathing, you need to be calm. This will prevent you from hurting yourself or the marine life around you."
Good Diver, Good Underwater Photographer 
Todd's advice to budding underwater photographers is to practice both diving and photography separately and become extremely confident in both before combining the two. "Separately, these are two different entities," he says "you don't want to think too much. You don't want to have to think about your diving when you are photographing and vice versa. Ideally, you want everything to flow perfectly."
When you're ready to merge the two activities, then the fun begins, says Todd with a smile. "Practice makes perfect," he emphasises. "Take your camera on as many dives as possible. Challenge yourself and experience as many different environments as you can. And last but not least, don't forget about your buoyancy. It is the key to safe diving and good photography."
Todd's contribution to our stunning superyacht adventures is simply vast, allowing guests to take home beautiful, professional and intimate memories of their dives. All of us at Dive Butler would like to thank Todd for his dedication, and we look forward to diving with him again soon.
---