Find Your Inner Sea Gypsy Diving in Myanmar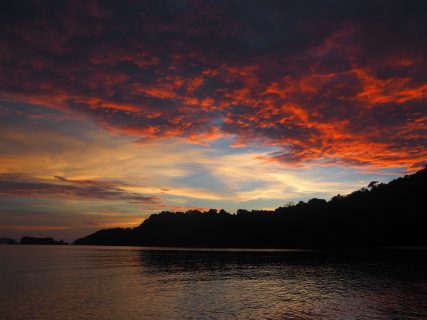 Tucked away in the crook of the Bay of Bengal and bordering Thailand to its south, Myanmar is a place divers visit with few preconceptions. The underwater landscape is as rich as its diverse mainland, where more than 100 ethnic groups exist amid wild rainforests and towering mountains. Diving in Myanmar reveals mantas, dolphins and whale sharks who swoop over the coral reefs, where iridescent schools of fish and tiny critters hide.
Myanmar dazzles with possibilities for superyachts. Cruise the mostly uninhabited islands of the Mergui Archipelago, explore virgin coral reefs, bird watch in the rainforests and meet the indigenous Moken Sea Gypsies. Dive Butler can craft bespoke itineraries and join you on your yacht to guide, instruct and enlighten you on your unforgettable diving odyssey.

The Mergui Archipelago: The Highlight of Diving in Myanmar
The Mergui Archipelago is the crowning glory of Myanmar's diving and a dream destination for superyachts. Inaccessible except by boat, the ribbon of 800 mostly uninhabited islands receives relatively few visitors. It is only in recent years that the islands have opened to the outside world, having been closed for five decades following Burma gaining independence. Today they have once again been returned to the indigenous and semi-nomadic Moken Sea Gypsies who inhabit the area, fishing, and free-diving as their ancestors have done for centuries.
Lampi Island
Lampi Island is known as the Mother Island of the Moken Sea Gypsies. When you visit, you may see locals crafting traditional dugout canoes. Venture underwater, into the Lampi Marine National Park, to see a patchwork of vibrant and healthy coral reefs, seagrass fields and mangroves inhabited by an abundance of marine life. Sheer walls and natural cracks and crevices are home to bearded and humpback scorpionfish, nurse sharks, huge shoals of trevally and vast moray eels.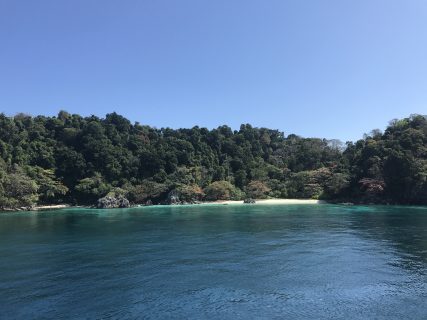 Great Swinton Island
The island of Great Swinton, whose picturesque anchorage looks over a powdery white beach and emerald green rainforest, is inhabited by just one small fishing community. Dives here reveal staggering underwater topography and walls laden with corals, where lazy nurse sharks rest in caves patrolled by long-fin trevally, enormous schools of fusilier and silver sweetlips.
Cock Comb Island
Rip-roaring dives can also be found around Cock Comb Island, where walls, reefs, pinnacles, and tunnels are home to enormous lobsters, sea snakes, and tiny nudibranchs. At the other end of the size scale, a whale shark might just sashay by. Schools of snapper, trevally and mackerel hunt in the blue, the walls are blanketed in purple corals, and the caves beg to be explored. Led by experienced dive butlers, superyacht guests can make their way through a narrow channel into a heart-shaped lagoon. Once inside this tranquil paradise, diving, snorkelling, swimming, and kayaking will entertain everyone on board.
Macleod Island and Loughborough Island
The diving opportunities on Macleod Island, home to one of the Mergui Archipelago's few luxury eco-resorts, and Loughborough Island are world class. Yet non-diving guests will discover plenty to do here too. They can get to know the locals, try fishing for tuna, wahoo or sailfish, enjoy the superyacht's watersports facilities amid pristine surroundings, or enjoy a meal on a deserted beach under the stars.
Twinning the first-class luxury and service of the superyacht with the intimate, detailed destination knowledge of Dive Butler guarantees an exceptional experience for every guest. Allow us to bring the marine world to life, to inspire, amaze and entertain, and to offer expert advice on anchorages, resorts, and customs.
---