Drift Diving in Vaavu Atoll, Maldives
Drift Diving in Vaavu Atoll Maldives
The Maldives is a magnet for whale sharks and manta rays, hammerheads and turtles. Drawn here by the rich and bountiful waters, they come to feed in what may, one day soon, become the world's largest marine reserve.
Stretching across the Indian Ocean, the scattered islands of the Maldives offer a genuine sense of peace amid the tropical paradise. It is no wonder then that superyachts have long been drawn to the azure waters and sandy islets. As the high season continues, superyachts commission Dive Butler's local dive experts to come aboard, guaranteeing guests a true underwater odyssey. We craft bespoke itineraries, tailoring them to guests' skill levels and wish lists and introduce them to some of the most untouched spots of the planet. Safety is an utmost priority and Dive Butler ensures your superyacht is equipped with the very latest in equipment (including hyperbaric chambers if requested).
As part of our special guide to the Maldives, we set off to explore the wonders of the deep at Vaavu Atoll.
Vaavu Atoll, Maldives
Nestled in the Southern Atolls is Vaavu Atoll, one of the least populous and far flung parts of the Maldives. It is made up of Felidhoo Atoll and the small uninhabited Vattaru Falhu Atoll, with just 2,100 people calling this beautiful, remote spot home. Venturing here by superyacht is idyllic, allowing guests to explore hidden corners of the vast country and experience a truly wild and unspoiled subaquatic world. The capital island of Felidhoo and its neighbouring island of Keyodhoo offer safe anchorages for superyachts, as does Rakeedhoo on the southern tip of the atoll.
The diving here is characterised by its kandus, beautiful channels adorned with soft corals and visited by some of the ocean's largest creatures. Dive butler instructors escort guests along one of 26 long, deep channels, where schooling reef sharks, the occasional hammerhead shark and eagle rays (plus, in the monsoon season, manta rays) pass by in staggering numbers.
Vaavu Atoll is famed for the legendary Fotteyo Kandu dive site, considered by many to be the best in the Maldives. In this magical underwater channel, a series of caves, swim-throughs and overhangs create a shelter for a myriad of weird and wonderful marine life. Yellow soft corals, black coral bushes and anemones create the backdrop, and great schools of silvery tuna, jacks, unicorn fish and striped snappers are joined by titan triggerfish, barracuda, and grey and white tip reef sharks.
Big Shark Channel
Sharks far outnumber human residents in this eastern corner of the Maldives, and one of the best places for an up-close-and-personal encounter is Bodu Miyaru Kandu. Translated from Dhivehi it means 'Big Shark Channel', and the site certainly lives up to its name. Guests can be led by their butler into small caves and overhangs to find grey reef sharks, white tip reef sharks and hammerheads.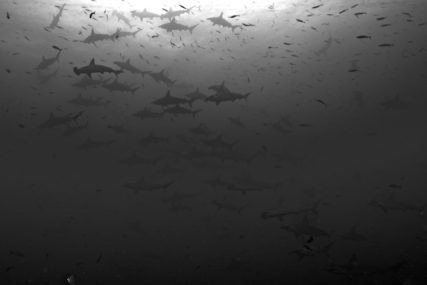 Some of the dives in Vaavu Atoll are challenging, and the experience of the Dive Butler team is invaluable. Less experienced divers can enjoy easier dives or hone their drift diving skills along the fast-flowing channels under the watchful eye and expert tuition of the dive butler instructor. Experienced divers will delight in new challenges – think action-packed night dives with schooling nurse sharks and historic wrecks filled with fascinating macro life. Allow Dive Butler to join you as you cruise these remote waters and give guests the gift of discovery.
SaveSave
---