Diving into the Maldives in North Malé Atoll

Superyacht Diving In North Malé Atoll 
The Maldives first opened up as a diving destination in the 1970s, the 1,190 islands and 3,000 coral reefs creating a vast, unexplored paradise both above and below the twinkling turquoise water. Today, it is a haven for those in search of tranquillity, abounding natural beauty and some of the best diving on earth.
Superyachts make their way to this corner of the Indian Ocean in the post-monsoon season, and cruise to remote atolls and their luxury resorts. Dive Butler offers a bespoke, dive experience for superyacht guests, providing captains with intimate insider knowledge on destinations, anchorages and resorts. More than that though, they bring a unique energy and passion, bringing to life the underwater world and creating a special bond between guests and the marine world. Allow Dive Butler to come aboard and craft an incredible dive experience.
In this article, the final part of our guide to diving in the Maldives, we take a look at what awaits divers in North Malé Atoll.
North Malé Atoll
North Malé Atoll is the best known of the Maldives' atolls, welcoming visitors year round to its barely-above-the-water international airport and bustling capital city of Malé. Alongside the existing ports catering to superyachts, the forthcoming Hulhumalé Yacht Marina will be equipped to accommodate 300 superyachts, making it the perfect jumping off point to the rest of the atoll's 50 isles and beyond.
The diving in Malé is legendary, with some of the most famous dive sites in the country located here. Characterised by reefs and caves, current-swept channels and incredible drop-offs, this is big fish country, with reef sharks and mantas joined by dolphins and the occasional hammerhead. The visibility can stretch 50 metres in places, and at night the bioluminescence can look nothing short of Disney-esque.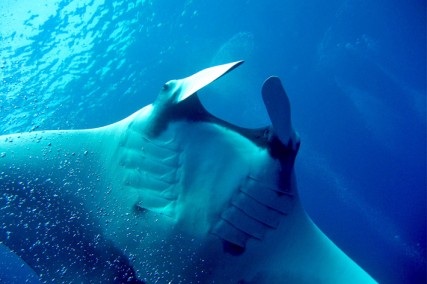 Diving in North Malé Atoll brings with it some exhilarating challenges, and divers will need experience to tackle some of the sites where strong currents sweep the nutrient-rich waters through deep channels. Dive Butler is on hand to guide superyacht guests as they soar along adrenaline-fuelled drift dives, or seek out gentler coral reef dives for those newer to diving. One-to-one expert dive tuition can be arranged for those looking to further their dive skills, while for those who prefer to remain above water our butlers offer additional skills such as yoga, Pilates, photography or marine biology conservation.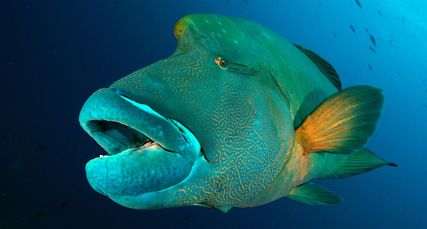 Don't Fear the Strong Currents
Banana Reef was one of the first dive sites to be discovered, and remains one of the atoll's best loved. Strong currents whip past spectacular caves and overhangs where soft corals and sea fans hide morays, groupers, angelfish, snappers, lobsters, and the resident school of bannerfish. Also iconic is the Maldives Victory Wreck, a 330-metre-long cargo ship which lies in 115 metres of water. It is encrusted with corals and has become a magnificent artificial reef home to large groupers, batfish, pufferfish, schools of fusiliers and turtles. Eagle-eyed divers might also spot nudibranchs and pipefish.
Divers can choose to explore the submerged thilas (pinnacles) laden with colourful corals, or to shelter in crevices and watch as tuna, jacks and squadrons of eagle rays soar by. There are chimneys and caves to be guided through, and out in the deep blue, grey reef sharks school in great numbers alongside kingfish and barracuda. It is a fantastic melee of great and small amid a wonderfully varied topography.
How we can help
Allow Dive Butler to craft the perfect itinerary, creating a luxurious, safe and discreet environment aboard your superyacht from which to explore the wondrous underwater sights. Passionate and attentive, the butlers are local experts whose intimate knowledge of the region shines through.
SaveSave
SaveSave
---