Top 5 scuba diving destinations worth visiting whilst sailing around Cuba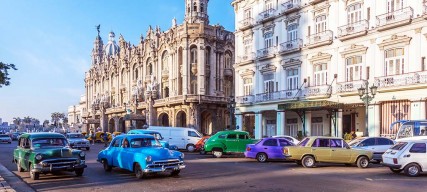 Mention Cuba, and images of a beautiful timeworn land, with classic cars outside brightly coloured dwellings in grandiose colonial squares immediately spring to mind. A place where you can wander down cobblestoned streets filled with magical aromas, set off by an eclectic mix of music pouring from every doorway and around every corner. Luckily for those in the know, what few people automatically picture is the rich unspoilt ecosystem that exists beneath the waves of its sublime coastline. Here there is a new horizon for Superyacht charters to discover everything that scuba diving in Cuba offers.
In 2016, the economic embargo was lifted opening Cuba's boarders to the USA market. Although restrictions are still in place, you can happily travel through this wonderful land if you have a schedule of activities to follow. Diving is the perfect way to fulfil these criteria whilst creating an unforgettable experience.
With over 5,500km of coastline to explore and an abundance of diving opportunities for every level of experience, you could spend a lifetime finding the perfect dive site. The best time to dive in Cuba is between December and April, when the average water temperature is 25°C. An unexpected consequence of the tourism restrictions is that Cuba now hosts one of the most spectacular, intact, marine ecosystems in the Caribbean, if not on the planet.
Not only are there coral reefs, sea grass beds and mangroves in abundance, you can also find 100 different shark species including the almost mystical Whale Shark. Thankfully, the Cuban government are developing new measures to protect the marine wildlife so that it can be enjoyed for generations to come. We'd like to share with you a few of the gems our team of dive professionals have discovered whilst in and around Cuba's waters.
The sheltered Isla de la Juventud – or Isle of Youth, is a must-see protected marine reserve. Here you can enjoy amazing sights including caves, drop-offs and wrecks. This natural paradise has the largest collection of dive sites in Cuba, over 50, offering giant coral, sponges galore, colourful walls, caverns and tunnels, as well as a huge selection of fish.
Some of the best diving is found at the Jardines de la Reina (or 'Gardens of the Queen' named by Christopher Columbus to honour the Queen of Spain) in the southern part of Cuba. Known as the 'Galapagos of the Caribbean', it has established a reputation as one the best dive and fishing spots in the world. This archipelago has over 2,000sq km to explore. Its 150km long mangroves and coral islands form the third longest barrier reef in the world; made up of undisturbed and undamaged coral it is one of the last virgin reefs available to dive.
The gardens are now designated as a national park marine reserve and activities here are restricted to a few liveabords, with only several hundred divers granted access each year. For more information on diving the marine park, speak with Alexis at Dive Butler. This protection and the areas isolation allows the Gardens to thrive with a healthy and diverse sea life where huge jewfish, barracuda, bull ray and turtle can be found, not to mention reef sharks. This area is heaven for any shark enthusiast thanks to the clear visibility and minimal underwater current, allowing you to see tens of reef sharks searching for their daily meal.
Another gem is Jardines del Rey – Gardens of the King. Situated about 450km from Havana and made up of several tiny islands off Cuba's Atlantic coast. There are over 30 world-class diving sites nestled in the islands 32km of coastline. The coral reefs sit at a depth of 10 to 30m and stretch over 10km; the sheer abundance of fish feels like you are swimming inside a giant aquarium. Large shoals of tarpon, jacks, spadefish, groupers, shark and barracuda add to the attraction of this wonderful spot. You'll also share the waters with queen angelfish, grunts, parrotfish, yellowtail and snappers plus a great variety of underwater plants. It's warm, crystal clear water makes Jardines del Rey perfect for any level of diver with dive depths varying between 5 and 40m.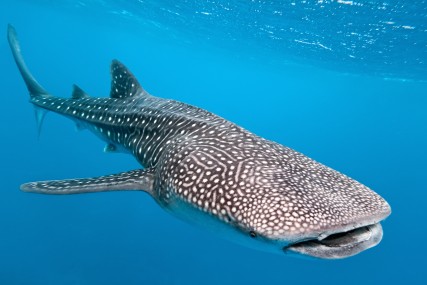 Additionally, there are a couple of specific sites that you shouldn't miss especially if you have whale shark enthusiasts on-board!
Banco de Jagua – Cienfuegos.
The "Banco" is situated 80km from the coast and is commonly described as 'a mountain that rises from the abyss'. It's a tricky dive, even for the most experienced diver, but well worth it. Descending to between 18 and 40m you'll discover a wide variety of coral, sponges and marine life. Surrounded by parrotfish, stingray, turtles, barracuda, hogfish, grouper and red snapper; you also find yourself sharing the dive with cat, reef and hammerhead sharks – and the lucky few will also find whale sharks.
Tiburones Toro – Playa Santa Lucía.
Along with Banco de Jagua this is a fantastic site for shark enthusiasts. The visibility can be average, so be sure to pick a good day as this is your opportunity to watch the majestic whale sharks being fed lunch, it's a sight to behold. During the turning of the tide the dive master will 'serve' lunch at a depth of 28m, just make sure you're in the perfect position to watch this magnificent sight take place, and up current from the sharks!
So, why not dance down the road less travelled? Explore the underwater world that Cuba offers with your own private dive master who will introduce you to their private collection of favourite Cuban dive sites – contact Dive Butler for more details.
Please note not all areas in Cuba are accessible by private yacht, contact Dive Butler for more information.
---