Yannis, Sharks, Dolphins & French Polynesia
With each newsletter we are going to be focusing on one of our instructors and their chosen destination, starting this month in French Polynesia with Yannis Saint-Pe.
Yannis is one of ours newest recruits and joined us on Tiara in French Polynesia recently. He brings a huge wealth of knowledge for our charter clients in the South Pacific with over 10 years' of intimate experience of this location and with it's amazing marine biology – please check out the video links from our last trip on Tiara with Yannis and his closest friends – Sharks and Dolphins.
Yannis 'I was drawn to French Polynesia due to the diverse amount of marine species of which there are over 600, making it a unique destination for diving. There are 118 Islands offering unlimited resources, in a huge underwater environment. Be it the impressive underwater cliffs or Lagoons' crystal clear and warm waters, the amazing expanse of the Pacific Ocean creates its own live entertainment on a natural big blue screen!
The Northern part of French Polynesia, particularly Marquesas creates a wild and unspoilt paradise shelter for giant mantas and hammer sharks in its many caves.
The north Est and Est part of French Polynesia, called Tuamotu's archipelago will be your best option to encounter more than 100 grey reef sharks, silvertip, giant manta rays and huge school of jacks fish, all in the same dive! Wherever you dive in French Polynesia, you'll be surrounded by many varieties of fauna and flora, like large tuna, barracudas, humphead wrasse, butterfly fishes. You will always experience a dive full of surprise encounters.'
Bringing your yacht to French Polynesia, will be an amazing experience, to have a peaceful and incredible sunset at the anchorage, an intense colourful experience and amazing drifting dives.'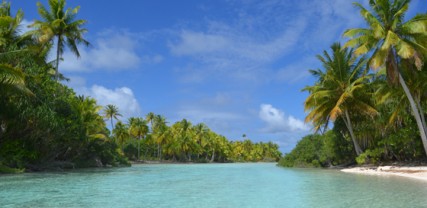 ---