Mark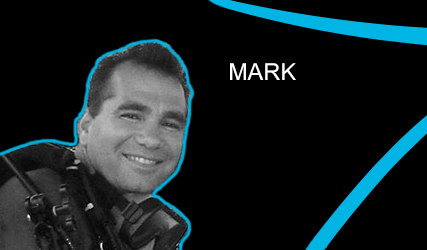 >

Instructor Rating
PADI Master Instructor – IDC Staff Instructor / SSI Instructor
>

Currently Based
Dominican Republic
>

Geographical Diving Knowledge
Caribbean
>

Number of Dives
8000+
>

Languages Spoken
English, Spanish
>

Diving Specialities
Underwater photography and video, Medic First Aid, Night dive, Wreck dive, Deep dive and Search & Salvage
>

Additional Skills
• Creating staff teams that work seamlessly as a single entity.



• Forging businesses in the tourist industry that can smoothly move large numbers of people.



• Developing and growing such operations.



• Mastered a niche creating operations with intrinsically challenged locations and delivering high quality product with the highest safety standards.