Amilla Island
Located in Baa atoll, one of the jewels of the necklace that is the Maldives, lies Amilla fushi, or 'your island home'. Exactly the island you picture when thinking of Paradise, with white sandy beaches and tropical vegetation finished off with a turquoise blue lagoon hugging the islands shores.
Your home away from home, the relaxed atmosphere combined with the limitless potential for entertainment, relaxation and adventure makes for Amilla fushi to be the Island of choice for visitors to the Maldives.  All you need to do is ask your personal Katheeb ( aka your Butler ) whatever you wish and they will make your dreams a reality. From relaxing on the white shores whilst enjoying a Spa treatment to discovering uninhabited nearby islands on a Jetski excursion, to snorkeling and diving the unique UNESCO atoll, Amilla fushi caters to your every need.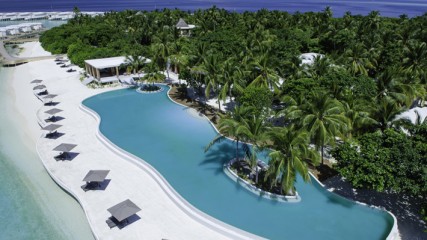 Unique to Amilla is the 'Blue hole', an amazing natural phenomena underwater where you can see a myriad of marine life. Only minutes away is the world renowned Hanifaru bay, where in season visitors can swim alongside Whale sharks and Manta rays, the gentle giants of the sea.
Diving in the Maldives is a true pleasure for beginners and expert divers alike; the sheer quantity of dive sites, 12 months diving, easy access/proximity to dive sites, abundant and often rare marine fauna make it a truly incredible dive destination. The Amilla Dive Centre is managed by Dive Butler Internationals experienced team, with years of diving in the Maldives and around the world, and is a PADI 5 Star Resort facility.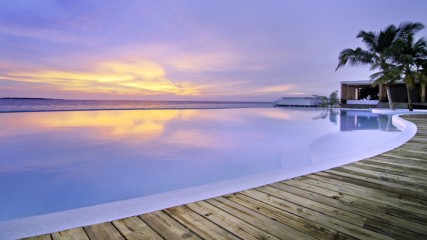 We offer full-day bespoke dive excursions to distant dive sites in Baa Atoll and even other Atolls such as Lhaviyani, Noonu and Raa, including Manta Ray cleaning stations and areas where Whale Sharks may be found.
We are looking forward to sharing this little slice of heaven with you, and to make sure your holiday is as perfect as you deserve. Experience a new level of luxury diving with Dive Butler International and Amilla Fushi Resort we look forward to welcoming you soon!